Hi there!
It's Susanne writing today. I've to share two birthday cards with the "Young At Heart" stamp set.
I used "Fool's Gold" glitter with the "J'adore" stamp on a PanPastel background. The sentiment is embossed with White Opaque powder.
I used the emboss resist technique on this card together with Brusho watercolour powders. I used Strawberry Sundae powder. The heart is from the "Layered Hearts" stamp set and embossed with Hot Gossip Glitter.
Thank you for stoppiny by today!
xx Susanne.
Here's a list of the WOW! products used in these projects, just click the Blue button to go to our UK/EU site and the red button for our North American Site… Happy Shopping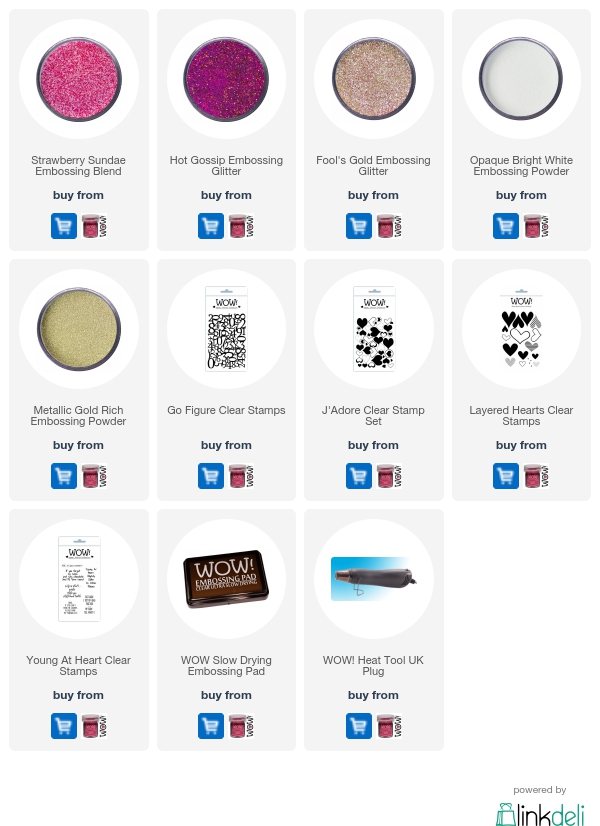 Pin It Now!